Joined

Sep 2, 2009
Messages

1,522
Location
There have been more than a couple of engine bay and radiator placement/orientation studies. Here are a couple figures to see if these help:
This one focused on inlet blades and exhaust through a vertical radiator: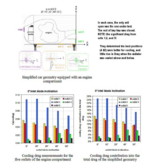 NOTE: Exits 4 and 5 had a belly pan - you have mentioned - yes?
This study examined the placement - including a top mounted horizontal radiator: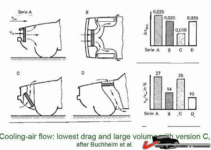 That was done by Walter Korpf. He also was the one that identified the relationship of intake to radiator size - but sorry , had/has no information on tube size: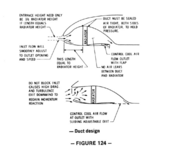 But he acknowledged the advantage of a temperature controlled fan -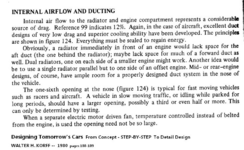 Also, you have some experience at special grill work - so this idea could work too: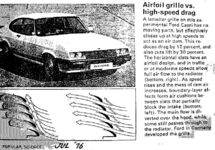 Or perhaps, use 2 smaller radiators, and exit through the body work elsewhere: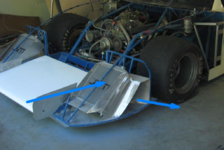 So many options. No envy here. Best of luck. I don't think you are chasing a problem that doesn't need a solution. Just which path to take is always a challenge. Some of these ideas might be less expensive than a custom built radiator?
Cheers - Jim