Joined

Jul 16, 2012
Messages

3,292
Location
I'll not hijack the other exhaust thread because I want something a bit different... but here it goes
At the risk of Chad thinking this is dumb, I've got another question about exhaust.
I like the sidepipes, no, I LOVE the sidepipes on my Corvette and I'll not be shut of them. However, there's a choice - either quiet, restrictive inserts, or "I can hear you a mile away" dynomax inserts.... there's got to be a midpoint
No one, that I've found, has cut apart a Chambered Hooker insert - until now. I haven't decided what I'm going to do... so that's going to be the question.... Dynomax inserts are merely cherry bombs - same design, just a funnel into the insert on either end to prevent exhaust from going around the insert and to lower rattles.
OTH - chambered Hooker inserts are roundly criticized (rightly) for killing HP, you'll see why they do that in a second. That said, they are quiet - like turbo muffler quiet... too quiet IMO, but if I ever want my wife to ride with me in my Corvette - I need to do something about the 100 db noise..... In short, I want my cake and eat it too. I should be able to devise some way of lowering the restriction while still maintaining quiet.... perhaps something like the C6 Corvette's baffles that open?
anyway... pictures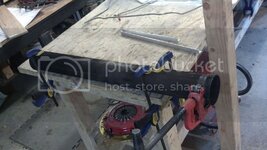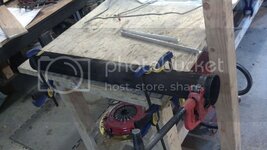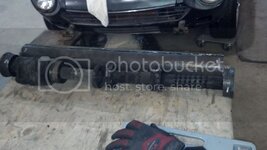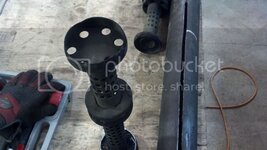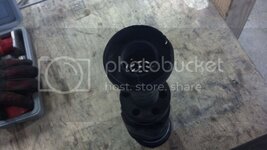 if you're wondering when I'll show you the restriction... all exhaust has to flow through this wrap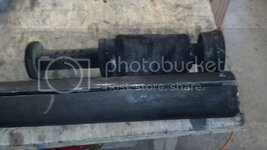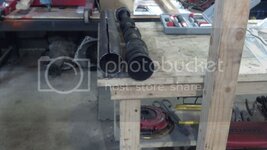 so what to do? spring-loaded baffle? build a bypass valve?
I like the idea of a bypass valve - but the question becomes how to do it.....