Joined

Mar 23, 2008
Messages

6,939
Location
Short block: 86+ (roller cam) 1pc rear main seal, bored to 4.030", 3.75" stroke forged crank, forged KB pistons with 18cc dish, Comp hydr roller cam with 230-236 dur and .510/.520 lift. I bought the short block assembled.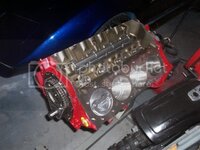 .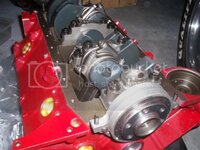 .
Finding TDC, the pistons are .010" "in the hole", .015" was machined off the deck surface (standart deck height is 9.025", center crank to top of piston is 9.000").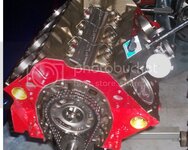 Melling HV oil pump and hardened drive shaft: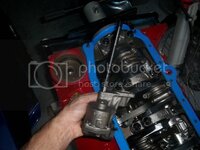 Oil pan mounted with FelPro 1pc gasket, timing cover, balancer and crank pulley installed: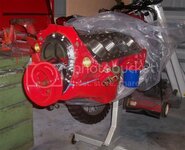 I cleaned and re-used my Edelbrock heads. With the 64cc chambers, the decked block and a thin (.028) head gasket the CR is close to 10:1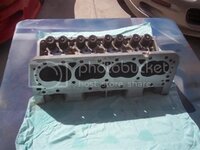 Heads installed with ARP bolts, water pump and pulley installed: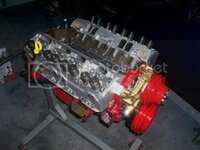 Intake (Edelbrock Performer) and dizzy installed: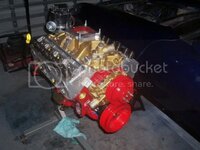 measuring pushrod length: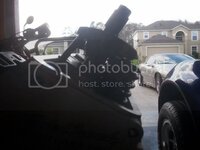 .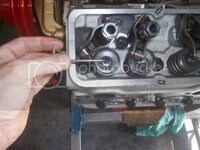 Valve cover and tranny installed: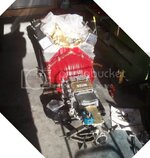 Almost done: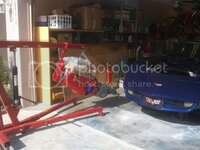 .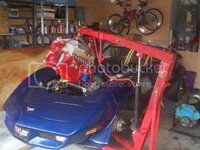 .
Done: