Joined

Mar 25, 2008
Messages

93
Location
I just got back from visiting Phil Somers, of American Super Cars, over on the west coast of Florida, north of Tampa. I drove my Vette up to visit their shop. I got to see their '63 rear engine, twin trubo, black monster called V7. It was back in their shop after winning the GM Design Excellence Award at SEMA this past 2007. :1st: It's being gone thru in prep for selling it at B Jackson later this year, he thinks. You guys might want to check out this Vette all together finished on their site:
AmericanSuperCarInc
Here are a few of the photos I took Monday while at Phils' shop of the V7: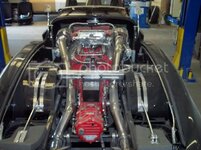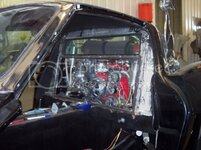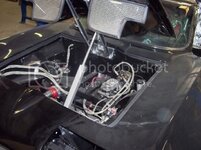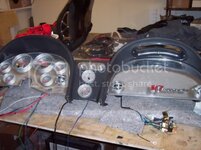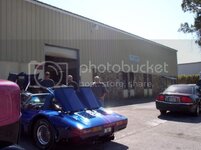 Phil was also the body shop manager of Time Machines (before he left to form ASC in 2006) during the build of the Joel Rosen red Motion Camaro back in 2005. THAT car also won @ SEMA and was sold @ BJ for over 1/2 million. That car was being built at the shop when my Vette was there getting the interior upholstery done . That was so cool to see it being built then hit the TV & magazines, so big!:1st:
Anyway, just thought you guys might enjoy seeing the inside, under construction photos of such a famous Vette.
Enjoy! Glenn "Mr. Blue" Smith