Joined

Mar 23, 2008
Messages

6,939
Location
Back side of the block (1986+ 1pc rear main seal):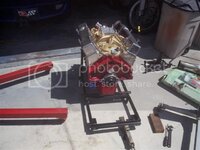 Flywheel bolted to crank: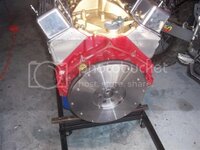 .
Clutch installed: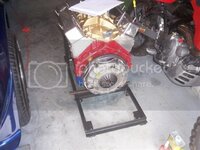 Bellhousing bolted to block: at this time the bolts are not torqued yet, bellhousing must be aligned first.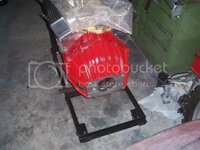 .
Dial indicator setup: magnetic base is placed on the flywheel, i had to remove the clutch to fit the indicator. If you have a smaller magnetic base it might work with the clutch installed.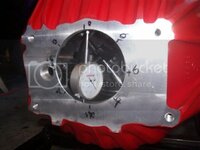 Clutch fork: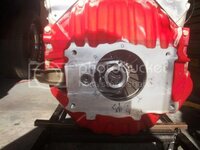 Tranny in box: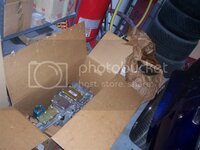 Here's a pic that shows how I turned the excentric dowel pins that locate the bellhousing: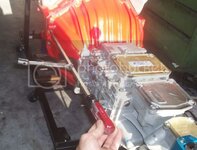 These excenter/offset dowels fit very tight in the hole in the block. Don't polish them to make them turn easier, you don't want them to rotate when you pull the bellhousing off.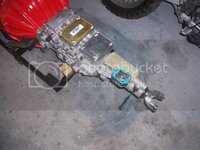 I would not want to do all this under the car. Although it's pretty much a bolt on kit I'd pull the engine to make life easier.