Joined

Sep 2, 2009
Messages

1,580
Location
For SALE
Bump things much?
Man, do you know how heavy these parts are? They weigh a ton! That's why they're off my ride.
"Ride? Ride!," she says. "Hah !- Its still parked and has only one seat-- and it's not mounted yet! Hell, the body isn't even on the chassis yet!"
But, the front battering ram is available - but note the long attachments to the chassis are cut off. This part may wind up in the scrap yard - but I make it available.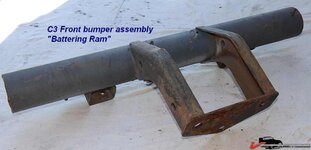 Rules say I gotta have a price - and rules is rules - so this is listed at $10. PLUS SHIPPING - I'm not paying for that!
The rear bumper support is available too. These aren't bits you'd run out and search for - but here they are. And, because you wouldn't go looking for them - I can make you a great deal.
Gotta have a price - so how about $100?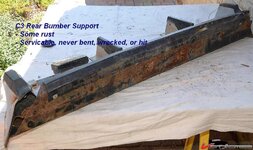 Now if you need one of these - you need this one: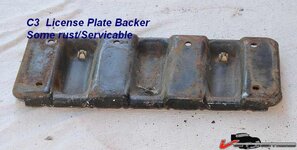 And its yours for $10 plus shipping.
So, what do you say - wanna send me some beer money? Lets Make a DEAL!
Contact: phantomjock via PM
PayPal Preferred
Actual Shipping costs - no hidden fees! Combine shipping with other purchase too. And local Pick up is OK too.