Joined

Mar 28, 2008
Messages

832
I really haven't posted pictures of my restoration project because it always took so long. I have finally been able to sit down and have the time to post pics of my rookie attempt. I think it is coming along great...much better than expected. Here's how this whole restoration project came about...
I looked everywhere for a 1969 camaro...absolutely everywhere. People wanted $7000 for just the body...no engine or anything. Then, after a fellow friend guided me towards a website with cheap project cars, I found a 1976 vette for $5500; I was sold. At first I was going to do a body on restoration. It turned out to be a total body off resto, the biggest project I have ever undertaken before. I can now say that I actually envy the corvette more than the 1969 camaro I wanted...I am happy that I didn't find that 69 camaro. This 76 vette is better!
I personally sandblasted everything before taking parts to the powdercoater. I like to know what is under all that rust before sending it out to be coated. I've began welding every seam on the frame. One of the trailing arm bolt holes was ruined when my uncle what using the oxy/acetylene torch on the rusted shims. No worries though - I fixed it and it looked like it was brand new! I rebuilt the brake calipers with o-rings from vette brakes and products. I cut out all the dents in the frame rails and welded in new metal, then ground everything down nice and smooth. I am also rebuilding my trailing arms by myself. I bought the spindle tool set used to setup the rear bearing but still need to assemble them.
I cannot beleive the amount of work I have done, and I am very proud of myself . I would also like to mention that I am only 18 years old and have personally done everything by myself, and when I mean everything, I mean everything.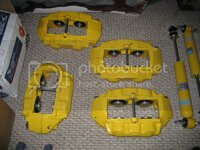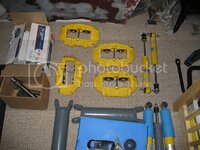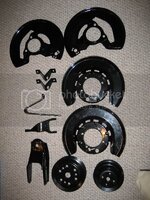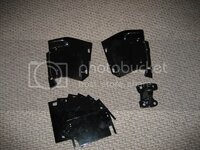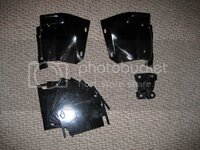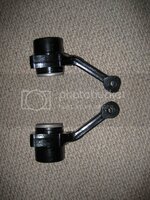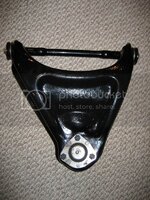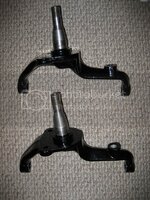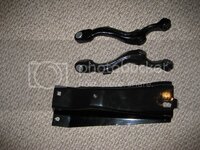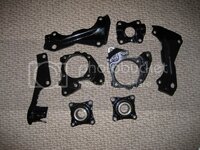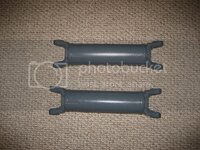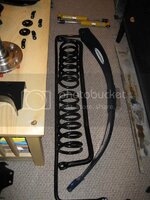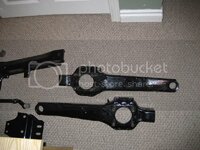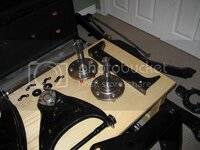 Last edited: