Joined

Mar 25, 2008
Messages

71
Location
Got busy this weekend. Got the crack in the RR qtr patched, fixed the ground planr for the antenna and mounted the mufflers permanantly/
All that got me to the point of making the Spreader Bar. I think I have looked at every single version there is out there and took ideas from all of them. The big problem as I saw it with them is the ability to adjust the castor and camber with the thing mounted. All the designs required removing the mount brackets in order to get to the shims OR made it very hard to get to the nuts for the control arm shaft.
So, here is what I did:
Here is the complete assembly
1" DOM Tubing 18" long with 5/8" inserts and ends.
Brackets are 2"x1/4" angle iron 8" long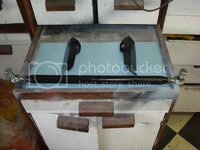 Nut welded to the bottom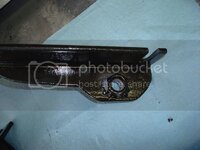 Nothing magic there
Here is my contribution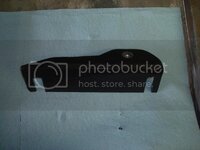 I Slotted the holes for the shaft mount
and mounted it between the shims and the shaft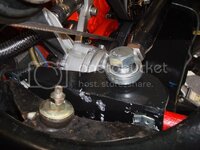 Ignore my cheesy ass home depot bolt, I'll find a pretty one later.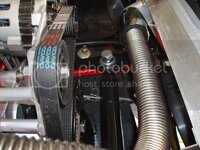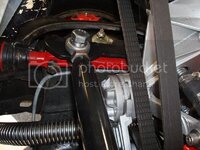 Thoughts?