Joined

Mar 23, 2008
Messages

710
Location
Finally ready to start engine assembly on the Aluminum Dart BB I posted awhile back.
http://www.vettemod.com/forum/showthread.php?t=9107
I kinda got the proverbial "Wild Hair" but what the hell, you can't take it with you.($$)
Design constraints were:
1) It has to fit under Blue Angel's stock GM L-88 hood and interface to the air chamber much like the stock approach.
2) Hooker sidepipes have to interface without cutting body or frame. That limited Head choices.
3) Multi-Port Fuel injection with coil on plug, sequential injection, cam & crank sync, Timing control, Wideband O2....leveraging the Holley Dominator EFI that I already bought.
4) Naturally aspirated running 93 octane pump gas.
5) Optimize HP & Torque while keeping it street worthy for cruising.
6) Interface with stock clutch bar.....for now. (May go to Hydraulic)
7) Utilize stock A/C components except Compressor (plan to upgrade that. Maybe Vintage Air??)
8) Use Dewitt aluminum radiator and Dual Spal Fan setup that I already purchased)
9) TBD overdrive Transmission. ( RamJet went with TKO500, but is it strong enough for this engine??
10) Finally, TBD rear drive suspension that won't blow up if I nail it. RamJet uses 17/45/245's in the rear to act as a fuse. :bomb:
Anyway here are some parts pics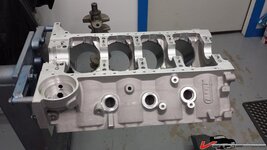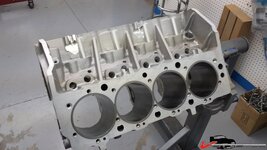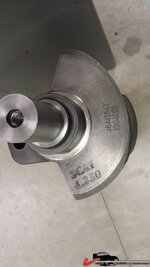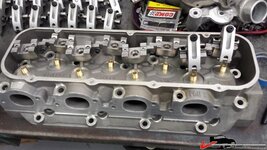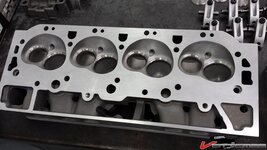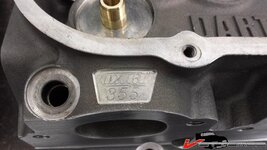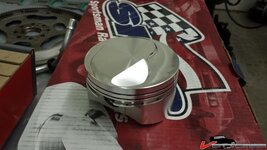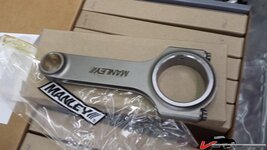 Intake, Throttle Body, Cam & specs to follow. Stay tuned
I plan to update as we progress to engine dyno.
Bullshark