Joined

Mar 23, 2008
Messages

6,939
Location
For the first time since I bought this car in 2004 I have working instruments: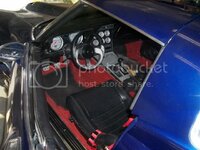 Here's a template for the center instruments: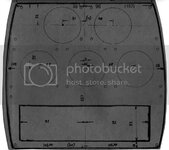 Two layers fiberglass mat/resin and some black paint with black metal flake clear: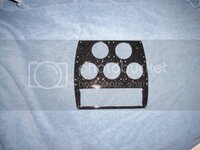 Here's what it looks like when it's installed, it is basically a plate that provides a clean and flat mounting surface: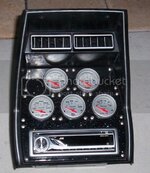 I added one more gauge so now I have six: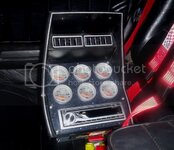 Here's the speedo/tach cluster:
I couldn't get the StewartWarner speedo to work and returned the stuff. Summit was very nice and exchanged both for AutoMeter gauges.
Here's how the StewartWarner gauges mount (the AutoMeter are very similar):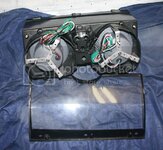 This shows how much plastic you have to cut. Used or repro instrument clusters are relatively cheap so I wouldn't cut up the original one if it's in good shape.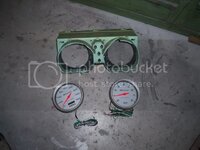 And the front: