Joined

Mar 23, 2008
Messages

6,939
Location
just bought another 79, was a good deal so I couldn't say no.... not sure what to do with it yet, might just fix it up and flip it.... using many parts that came off my blue 79....
OK, so here we go, finally back into wrenching on C3s ... good stuff.... this came from AL and was delivered two weeks ago.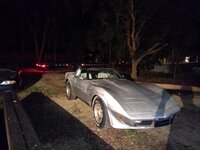 .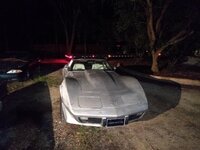 .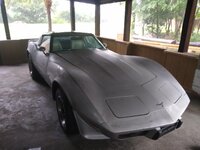 .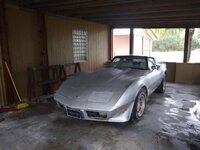 .
.
disassembly started
.
.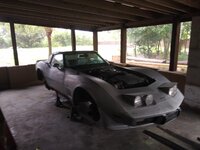 .
.
.
well..... FlexSeal tape is not fixing THAT..... LOL
.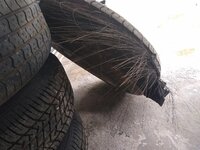 .
.
.
and apparently a rod cap is missing from this engine....LOL
.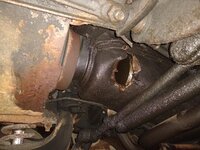 .
.
Hood is already stripped/primed/painted and put aside for re-assembly
.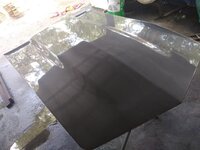 .
.
T-tops painted as well....
.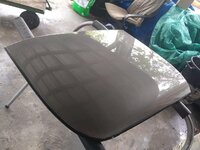 .
.
So here's the plan: definitely needs paint, that's no problem, over the years I got pretty good at that. I still have the engine that came out of my blue 79 so that's an easy fix.
I'll go over the suspension and brakes (already have a set of O-ring calipers that came off my blue 79).
Interior is in very good shape, no frame rust, all original, even the ball joints are still riveted on the upper arms. Seems to have low miles (shows 84K) and that may be correct given the condition of interior - even the wheel bearings seem fine and the side yokes seem tight in the diff too, not much play....
This is the first time I'm going back to as close to original as possible, this one is completely unmolested.
Last edited: