The Artist formerly known as Turbo84
Joined

Mar 30, 2008
Messages

2,952
Me and the object of a lot of my time and money. I bought the '69 a couple months out of high school ('73) and have had it since.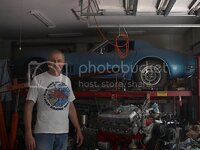 We're in the process of moving, so work on the C4 suspension has been slowing a bit lately. Some older pictures: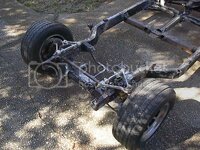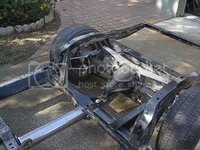 The '84 is already moved to the new house. Until this house sells, I won't have the opportunity to do much work on the '84. But then again, I've got enough to do on the '69 to keep me plenty busy.
Going to build a new (ZL1) engine for the '69. I have most all the parts I need, with the exception of pistons. I haven't been able to find a set that goes well with the 110 cc heads. This will be a streetable engine, and the pistons I see in the catalogs calculate out to be 9.3 or 11.5. I'd like to find a set of low tens or high nines.
It's not important where we're moving to, but I'll confess some concerns that once I get there I'll have to make sure the alternator is clocked correctly before they'll sell me new license plates.
Looking forward to spending more time on this forum.
Mike