Joined

Mar 23, 2008
Messages

6,939
Location
Here's where it all starts: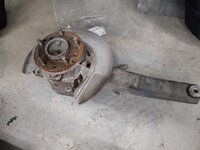 .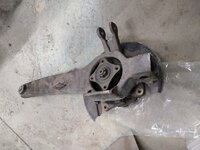 .
Poly bushings are garbage, they crumble....
.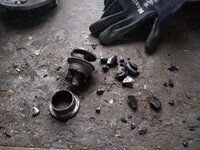 .
So after disassembly and some quality time with the sandblaster we can see how awesome the GM welders got splatter everywhere....
.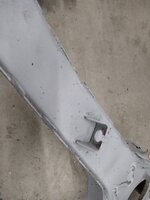 .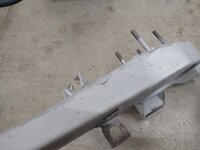 .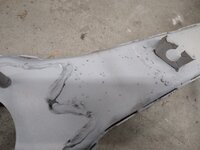 .
After welding up the arm and improve GM's welds and some time with a flapper sanding disc we are here:
.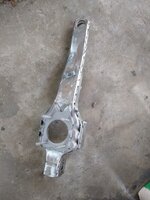 .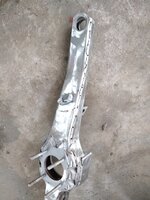 .
Now the overlapping sheetmetal at the end of the arms get welded up:
.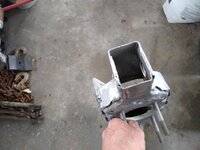 .
.
more parts blasted.....
.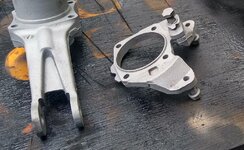 .
.
All parts get three coats epoxy "Chassis Saver" then ready for re-assembly.... set up on the setup tool (old spindle that was polished down to allow slipping the bearings on and off):
.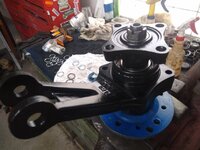 .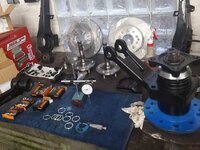 .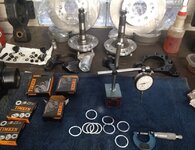 .
Timken bearings:
.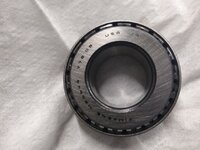 .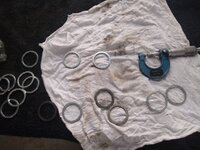 .
With the flange nut torqued you want .001-.002" max endplay with oil only, no grease...
.
select shims to get it to .0015" endplay....
.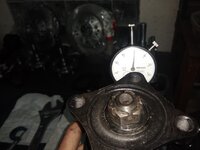 .
.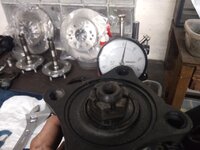 .
then continue assembly with new backing plate and parking brake shoes as well as SS PB hardware...
.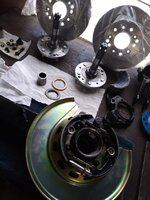 .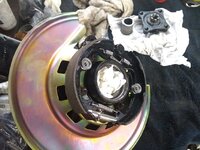 .
I thread the spindles 3/8X24 UNF and countersink the rotor holes - that way the rotors can be bolted to the spindle instead of riveted. Photos show the bolts/rotors after the spindle was already pressed in...
.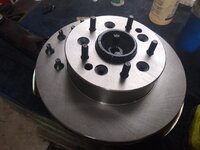 .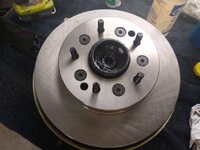 .
compression tool for front trailing arm bushings:
.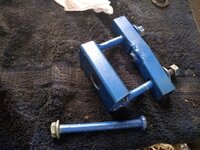 .
.
New front bushing installed, I only use rubber for obvious reasons....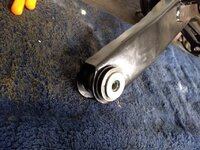 .
finished ...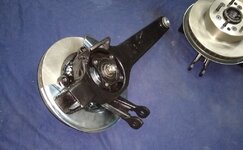 .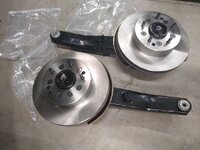 .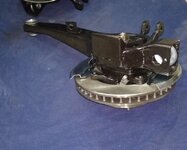 .