Garage Monkey
Staff member
Joined

Mar 5, 2008
Messages

4,671
Location
Door Skins
Chuck from Monocoque Metal Works says E-type doors are the bane of his existence. Fitting them to the body shell and getting the gaps correct can be quite a challenge.
When it came time to installing my after market door skins on my repaired door shells, I could see something wasn't correct on the right side. After conducting a survey of the two, I found the one skin had the crease line stamped 1/4" lower than the other. My supplier in the States graciously offered to do an exchange, but considering shipping costs, I elected to hammer form a higher crease line to match the shell and the other skin.
Two door skins: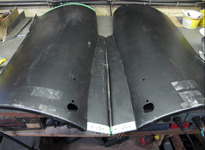 Measurement discrepancy, 2 5/8" VS 2 7/8"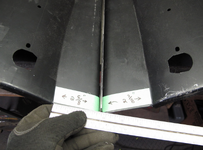 Shells siting on skins: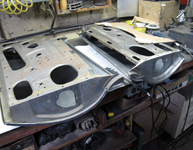 End view showing mismatch: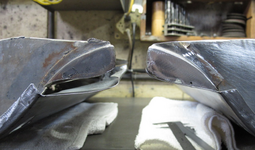 Had to shrink and stretch skin in various places: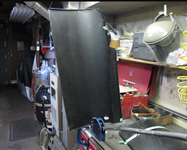 Primed, painted and applied sound deadener at this time: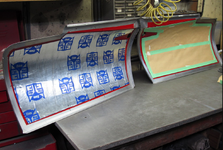 Installing skin, folded over edge with hammer and dolly: